客戶反饋
Michael said (dr.corrente@gmail.com ): "btw i gave 6 samples of cashews 3 weeks ago. so now just waiting for reply. i hope they want an order. i know they will like them because they are roasted better than most other brands. and my friends wife is talking alot how much she likes your brand"
Anh Micheal Said: (Doctor at America):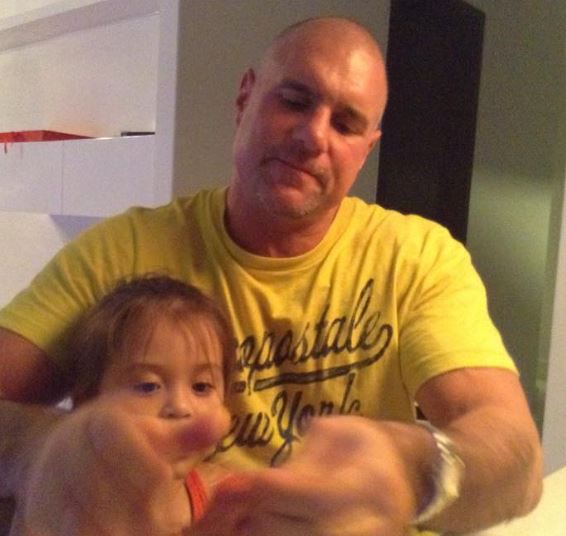 (dr.corrente@gmail.com ):
"btw i gave 6 samples of cashews 3 weeks ago. so now just waiting for reply. i hope they want an order. i know they will like them because they are roasted better than most other brands. and my friends wife is talking alot how much she likes your brand"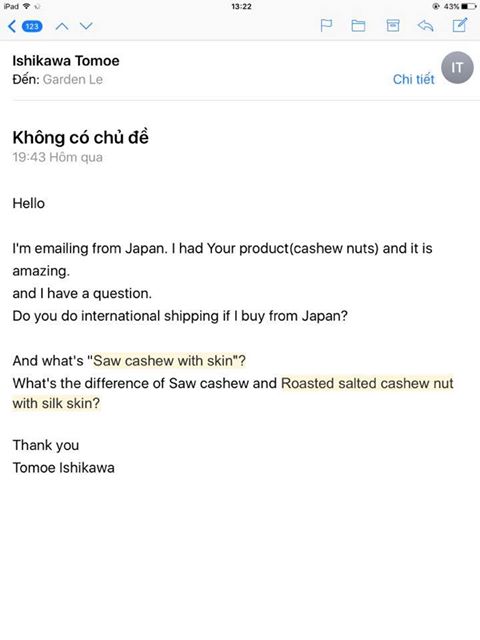 Filbert at Chicago (ngwilafil@yahoo.com) "Hi, I love your product. A friend of mine visited Vietnam and brought me some cashews which I had to google and find your website. Is there anyway I could order and have it delivered to me? I live in US. I need just small quantities for myself (not for sell). Please let me know how I could go about to purchase and have them delivered to me.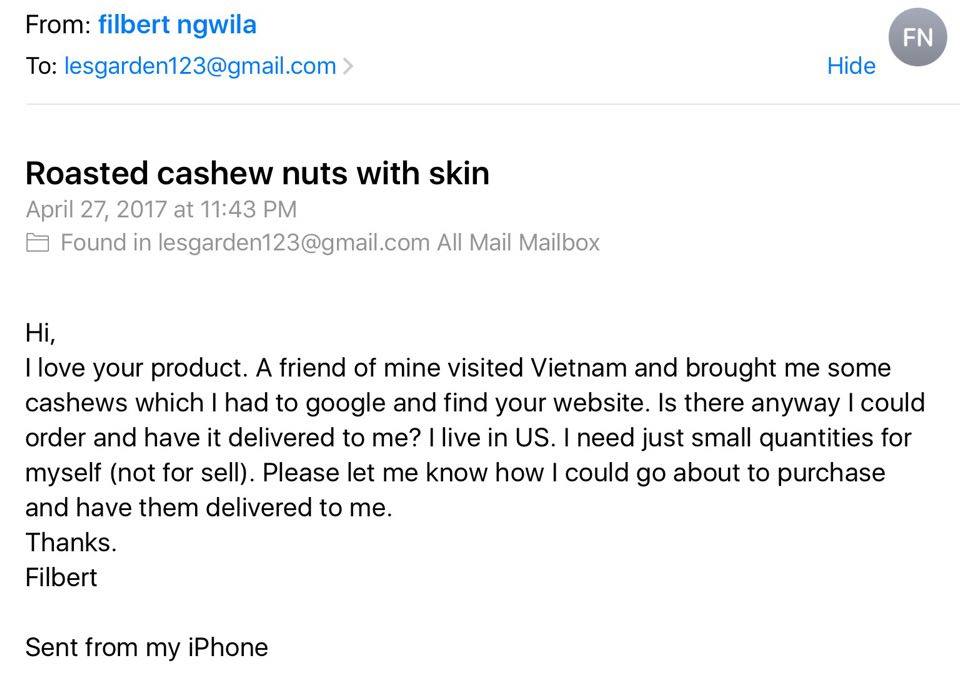 Huy Nguyen: ( Texas):
For the cahew loving folks, We recently bought 10 bags (each bag is half kilogram) of Le 's cashews as gifts for our friends in Houston, Texas. The Le's cashews are very fresh , very tasty, and worthed every penny of the cost we paid . In fact, each bag is carefully packed, vacuumed, and sealed for its freshness . Our friends in Houston love Le 's cashews. We would like to thank Le and her agents in Ho Chi Minh city to deliver the best possible cashews to our hotel and thus we have the best gifts for our friends . Best wishes to your cashew business, Ms. Le